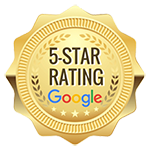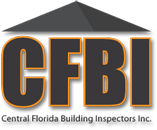 WINTER GARDEN BUILDING INSPECTORS
Experience Matters!
Professional Residential and Commercial Property Inspections
407-658-8267
Winter Garden Residential and Commercial Property Inspections
When you make a call to CFBI the phone will be personally answered by one of our highly-experienced office staff or our certified inspectors but never by an answering service or call center. Feel free to ask any questions you have about our inspection process. Your inspection will be performed in a professional, thorough and detailed manner. Once finished with our certified inspection, we will take you around to show any of the problem areas. We will also show you the important shut-off and disconnects associated with the property. Prior to the inspection a detailed report will be provided for your records that highlights our findings. You will leave the inspection feeling informed and assured about the condition of the property so you will know whether to proceed with the purchase or sale or not.
Purchasing a property or selling real estate is one of the most important and costly decisions you will ever make. You need to rely on a certified home inspector that understands the significance of your investment and will work with you to uncover the details of your property. All CFBI inspections are performed with the latest state-of-the-art testing equipment and will provide a conclusive overview of the existing structure.
Are you looking for a complete assessment of your property or future property?
CFBI's certified building inspectors are here to help!
Winter Garden's #1 Choice for Property Inspections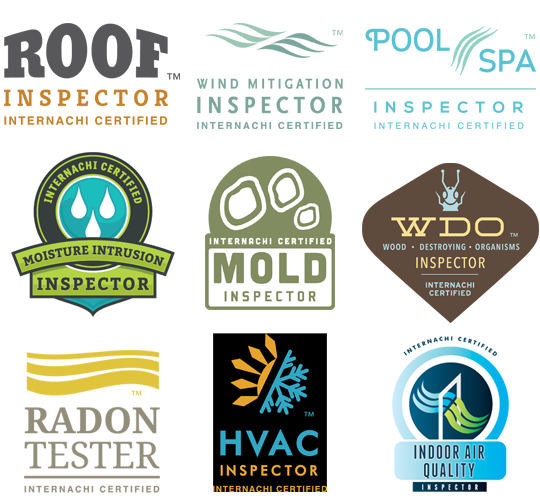 Central Florida Building Inspectors was established to provide accurate and trust-worthy residential, commercial and industrial inspections for a potential buyer or seller. We have been in business since 1988 and perform thousands of home & commercial inspections every year. Central Florida Building Inspectors is a family-owned business. We pride ourselves on the quality of our inspections & our excellent customer service.
Central Florida Building Inspectors takes great pride in our inspectors and their level of knowledge and experience. All of our State Licensed and Certified Inspectors are hand selected and, without a doubt, are the best in the business! Let us show you why our inspectors are the absolute best and why we truly feel that "experience matters!"
Schedule Your Inspection Today
Our mission is to provide the highest quality inspections and to thoroughly report our findings in order to help our clients make informed decisions. If you are interested in property inspection services or any one of our specialist services for your residential or commercial property, please contact us today.
Alexander Ridge
Amberleigh
Arrowhead Lakes
Avalon Cove
Avalon Reserve
Banana Bay
Bay Isle
Belle Meade
Black Lake Park
Black Lake Preserve
Bradford Creek
Bronsons Landing
Canopy Oaks
Carriage Pointe
Chapin Station
Cobblestone
Courtlea Oaks-Courtlea Park
Covington Chase
Crown Point Springs
Cypress Reserve
Daniels Crossing
Daniels Landing
Deer Island
Deerfield Place
Del Webb Oasis
Dillard Pointe
Emerald Pointe
Emerald Ridge
Encore at Ovation
Foxcrest
Fullers Crossing
Fullers Landing
Fullers Oak
Glynwood
Grove Park
Grove Resort
Grovehurst
Hamlin
Hamilton Gardens
Hawksmoor
Heritage at Plant Street
Hickory Hammock
Highlands at Summerlake Groves
Hull Island
Independence
Innovation at Panther View
Island Pointe
Isles of Lake Hancock
Johns Cove
Johns Lake Pointe
Johns Landing
Lake Avalon Groves
Lake Hancock Preserve
Lake Roberts Landing
Lakeshore
Lakeview Pointe
Lakeview Preserve
Latham Park
Longleaf at Oakland
Magnolia Park
Mc Alister Landing
Oakglen
Oakland Park
Oakland Trails
Orchard Hills
Orchard Park
Overlook at Hamlin
Oxford Chase
Park Avenue Estates
Park Place Townhomes
Ravenna
Roper Reserve
Sanctuary at Hamlin
Signature Lakes
Southern Pines
Stanton Estates
Stone Creek
Stoneybrook West
Storey Grove
Summerlake
The Cove at Hamlin
The Enclave at Hamlin
The Encore at Ovation
The Oaks at Brandy Lake
The Orchard Townhomes
The Sanctuary at Twinwaters
Tilden Place at Winter Garden
Timbercreek Pines
Townhomes of Winter Garden
Tucker Oaks
Twinwaters
Valencia Shores
Verde Park
Walkers Grove
Waterleigh
Watermark
Waterside
Westfield Lakes
Westside Townhomes
Windermere Crossing
Winding Bay Preserve
Windtree Gardens
Winter Oaks
Wintermere Harbor
Wintermere Pointe