CENTRAL FLORIDA BUILDING INSPECTORS
Proudly Serving Central Florida area since 1988
Professional Residential and Commercial Building Inspections
SCHEDULE YOUR INSPECTION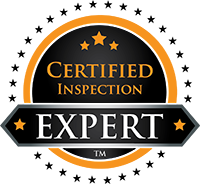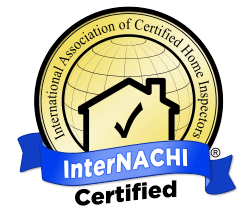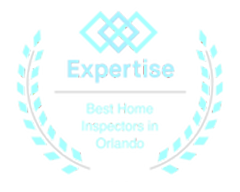 Every CFBI Inspection includes an evaluation for possible conditions of your property invisible to the naked eye through the use of state-of-the-art thermal imaging or infrared technology. Infrared scanning is a non-invasive tool that allows our inspectors to show you things about your homes or buildings that can't be revealed using conventional inspection methods. Conditions like moisture intrusion and certain adverse conditions in electrical systems can be revealed through our thermal imaging service.
Before purchasing a house in the Greater Orlando or Central Florida area we will evaluate the property for defects & deficiencies. All of our inspections provide an extremely detailed and accurate inspection report, written on the computer including digital photos of the defects.
We perform all inspections with the latest state-of-the-art testing equipment and will provide a conclusive overview of the existing structure. We will check all of the specialized features in your home. You will feel assured, after leaving the inspection, whether or not to go ahead with the purchase.
Items we inspect during a normal home inspection:
Attic
Insulation
Framing
Exterior Walls
Foundation
Interior Rooms
Ventilation
HVAC (Heating & A/C)
Ductwork
Bathrooms
Kitchen & Appliances
Plumbing
Water Heater
Electrical
Fireplace
Siding & Trim
Interior Components
Doors & Windows
Smoke Detectors
Stairs
Grounds
Driveway & Sidewalks
Landscaping (as it relates to structure)
Gutters
Roof & Roof Covering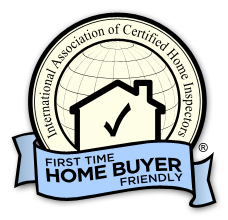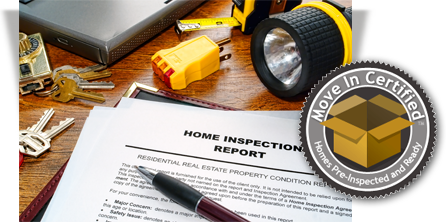 Pre-Listing inspections (sometimes referred to as seller inspections) are becoming more popular because they virtually eliminate all the pitfalls and hassles associated with waiting to do the inspections until a buyer is found. In many ways, waiting to schedule inspections until after a home goes under agreement, is too late.
Seller inspections are arranged and paid for by the seller, usually just before the home goes on the market. The seller is the inspector's client. The inspector works for the seller and generates a report for the seller. The seller then typically makes multiple copies of the report and shares them with potential buyers that tour the home for sale. Seller inspections are a benefit to all parties in a real estate transaction.
New Construction Inspections
An increasing number of forward thinking Central Florida home buyers are employing an independent home inspector to complete a final inspection once the construction is completed.
Why do I need an independent building inspector to do a final inspection on my new construction project?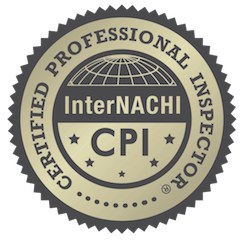 There are as many as 20 different subcontracts who will work on your home during the construction phase. Sometimes changes or modifications are made without the benefit of having them reviewed by the builder's representative, and these changes or modification may create hazardous construction defects.
The Central Florida area has a limited number of municipal building inspectors, and each inspector typically performs 20 inspections per day, spending as little as 15 minutes on your property.
The Florida climate is hard on new construction. Rain, ground water and humidity can invade your new construction during the build process leaving your foundation, drywall, insulation and other features susceptible to water damage, mold and many other dangers.
Central Florida Building Inspectors will inspect the structure and every major subsystem of your final construction project to ensure the building process was carried out to an acceptable standard. Our inspections usually take from 2½ to 4 hours depending on the size of the home. As a part of our inspection we will observe, describe and identify all installed systems and components of the project and point out construction defects when observed.
1-Year Builder Warranty Inspection
After buying a new home most home builders offer a warranty on their houses covering most issues for up to a year. We here at CFBI can perform a comprehensive and detailed home inspection on your house to determine any issues that should be addressed by the builder prior to the end of the warranty. This is your last chance to have the builder pay for any repairs on your home or lingering issues not handled during the construction phase. We will inspect your home from top to bottom and will identify the issues and create a detailed home inspection report that can be handed over to the builder. All home inspections include thermal imaging (infrared scan) to ensure the unseen is also inspected!
We also offer reinspection services for a discounted price to ensure the builder has corrected any issues found during this 1-year warranty home inspection. Call our office today to obtain pricing and get more information on our new home construction and warranty inspection services.
Pre-Drywall Inspection Services
During the course of building a new home, many things can go wrong and that is why we at CFBI recommend conducting a pre-drywall installation inspection. This service is performed after the rough plumbing, electrical, HVAC, framing and roofing installation. This allows us the opportunity to check for defects before they are covered up by insulation and drywall. This is an in-depth inspection which will require substantially more time than a typical home inspection.
A properly conducted pre-drywall inspection will include blueprint review to ensure the builder is following the plans and items are being installed in the correct manner. Sometimes, things get missed so it is imperative to evaluate and repair them before the drywall will cover them up.
Our inspectors are certified and trained in pre-drywall inspections and will perform a thorough top to bottom inspection to identify areas of deficiencies. We will take photos of any issues and will include them in a detailed report like seen here: sample report
Items checked during a pre-drywall inspection:
Foundation
Grading around home
Plumbing
Electrical
HVAC
Ducting
Roof
Framing
Windows & Doors
Exterior walls/sheathing
Please call today for a quote or to obtain more information on this service. You may also receive a quote online via our inspection request portal. The pricing is based on square footage of the home. Please note, this inspection requires special insurance paperwork for your builder so please let our office know so we can request insurance certificates as needed.
4-Point Insurance Inspections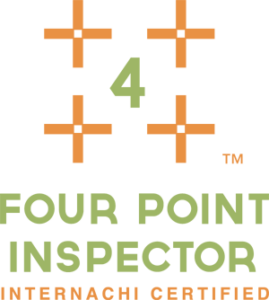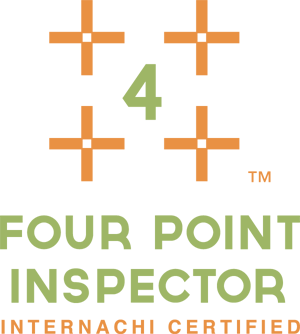 A four-point insurance inspection is sometimes a requirement when obtaining a new homeowners insurance policy or renewing an existing policy for houses that are 25-30 years or older.
This 4-point insurance inspection includes a limited scope evaluation of the following four systems:

Roof

Electrical System

HVAC System

Plumbing System
The inspections purpose is to determine the components, general condition, and age of these systems. The Insurance Company will typically require that the inspections be performed by suitably licensed and qualified persons. Check with your insurance company to see if our professional qualifications are acceptable.
*Insurance inspections are NOT to be confused with a "standard home inspection" which covers many aspects of the home. For more information talk to one of our inspection specialists.
**Requirements for insurance companies may exclude some of the systems of a 4-Point Inspection. Often, all that is required is the evaluation of a specific system of the house, such as the roof, electrical system, or a limited combination of systems. When calling to book the inspection please inform us if this is the case and which systems should be evaluated. The pricing may be adjusted based on this fact. 
Central Florida Commercial Property Inspections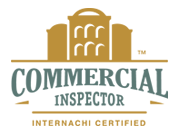 The goal of a commercial inspection is to provide the client with the information they need to enter transaction negotiation with as much power in their possession as possible. In negotiation, knowledge and documentation are power. Gathering them is the process of due diligence.
The due diligence provided by commercial inspectors will vary, sometimes substantially, with the nature of the transaction. Variables may include building age, type, use or location. Although the client must make the final decision on what services will be supplied, the expertise of the inspector in providing advice and insight may be crucial. Background for providing this advice may require a preliminary inspection by the inspector, the inspector's sub-contractors and sometimes the building's maintenance personnel.
We here at CFBI will perform a visual commercial property inspection covering many areas of the building including:
Lots, grounds and parking
Structural issues
Exterior surfaces
Electrical
Plumbing
Roofing
HVAC systems & ductwork
Interior features
Restrooms
Breakrooms
Moisture intrusion issues
Attic spaces
Insulation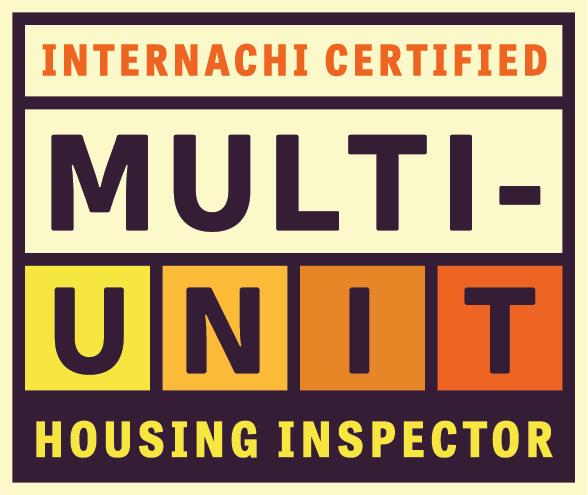 A detailed inspection report will be issued with our findings including recommendations and suggestions for moving forward. We carefully craft the report to highlight and summarize the main issues while also noting items for regular maintenance to help keep the building in optimal condition. Complete understanding and documentation of your commercial property is our top priority!
Wind Mitigation Inspections
A wind mitigation inspection is a report completed by Central Florida Building Inspectors that may help homeowners qualify for an insurance premium discount. These discounts are given to homeowners who have wind-resistance features on their property. These features decrease the amount of damage that may occur during a hurricane or heavy windstorm. This translates into less risk for the insurance company which means savings passed on to the homeowner.
What do Wind Mitigation Inspections cover?
The main areas inspected during a wind mitigation evaluation are the wind-resistant features of the property. These will include the home's construction, gable-end bracing, roof geometry and design, the roof to wall connections - i.e. clips, straps, etc., any special impact resistant glass, reinforced garage doors, hurricane shutters, a secondary water resistance barrier, and any other protection used to help prevent wind-borne debris damage. With your certified wind mitigation report, the insurance company will calculate the amount of discount.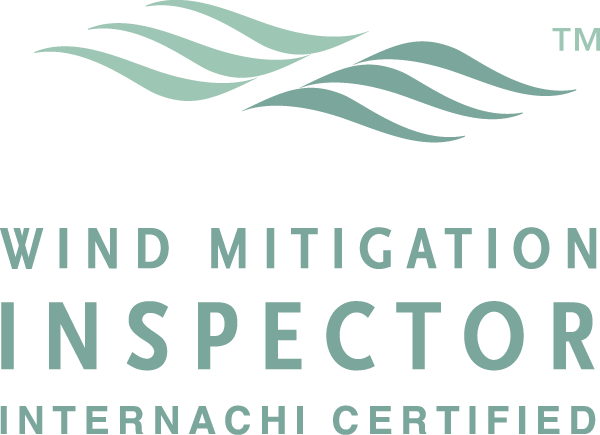 Central Florida Drone Roof Inspections
Here are CFBI, we believe in going the extra mile to ensure the highest-quality inspection. We have state-of-the art drones for inspecting roofs and building exteriors that are either too high or unsafe to walk on. Also, some tile roofs are too unsafe to walk on because of the type of material (clay, slate or thin concrete tiles) or from slippery conditions due to moisture and algae growth. Some roofs are only accessible at the 2nd story level which would require a 30′ ladder. Most inspectors do not have this type of ladder and simply inspect the roof from the ground with binoculars. While this is a decent substitute, a drone will have the capability of flying and recording the actual condition of the roof covering as if we were walking on the surface.
The drone we use, a DJI Mavic Pro, is top-of-the-line and can photograph and take videos of the roof and other components. We can then import these files into our web-friendly report for our clients. Please let our office know if you have tall or tile roof which may not be able to be walked on and we will make sure to place our FAA-certified drone operator/inspector at your inspection.
We perform thousands of inspections every year
Let our experience of residential and commercial property inspections in the Greater Orlando area work to your advantage!