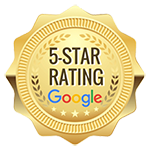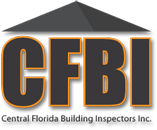 CENTRAL FLORIDA BUILDING INSPECTORS
Residential & Commercial Building Inspections
Why Choose CFBI?
Purchasing a home or selling property is one of the most
costly decisions you will make…
You need to hire an experienced & certified home inspector that understands the significance of your investment and will work with you to uncover all the hidden issues of the inspected property.
Central Florida Building Inspectors was established to provide accurate and trust-worthy residential home inspections, commercial property inspections and industrial warehouse inspections for a potential buyer or seller. We have proudly served the Central Florida area since 1988. We offer numerous inspection services due to our extensive knowledge, expertise and licensing.
Reports within 24 hours
CFBI's inspection reports set the industry standard. Our reports provide our clients with a wealth of information, that other inspectors just cannot match.
HD IMAGES & VIDEOS
Can't be present at the inspection? No problem! With our HD images and videos, you will be able to clearly see any and all areas of concern.
Infrared thermal scan
Every inspection includes infrared thermal scans along with the latest state-of-the-art testing equipment at no extra cost.

Buildfax Reporting
A BuildFax Report is issued for each property that scans 20 different points of information which can help identify prior issues like fire damage, sink hole repairs & additions or modifications to the building.
Package Pricing
CFBI offers three convenient levels of package pricing for customers looking to maximize the scope of their inspection. Please check out our Pricing & Rates page for more details.
Multi-inspector team
Our Multi-inspector team covers central Florida Coast to Coast. Plus all of our inspectors are drone-certified FAA pilots and will use the drone on those hard to reach roofs (weather & fly-zone permitting).
Central Florida Building Inspectors is Orlando's #1 choice
for residential and commercial building inspectors.
Your inspection will be performed by a certified, state licensed inspector in a professional, thorough and detailed manner. Once finished, we will take you around to show any of the problem areas and provide a detailed report for your records.
All CFBI inspections are performed with the latest state-of-the-art testing equipment and will provide a conclusive overview of the existing structure. CFBI's inspectors will check many of the specialized features in your home or business. You will feel assured, after leaving the inspection, whether or not to go ahead with the sale or purchase.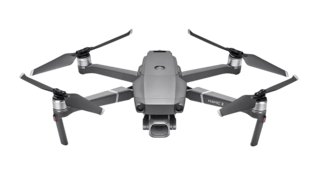 Central Florida Building Inspectors believes in going the extra mile to ensure the highest-quality inspection. That is why we have state-of-the art drones for inspecting roofs and building exteriors that are either too high or unsafe to walk on. Our top-of-the-line drones can photograph and take videos of the roof and other components of your structure that are left unseen by many other inspection companies. We can then import these files into our web-friendly report for our clients. Learn more about our Drone Inspection services here.
See what our "wowed" customers are saying.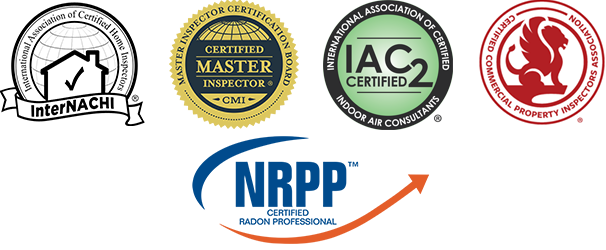 Ease your mind during the home buying process with a certified Orlando Home Inspector. Buying a home is likely the most expensive purchase of your life. It can be an exciting process but it is very important to know what you are buying before closing. Let Central Florida Building Inspectors perform a pre-purchase Orlando home inspection and we guarantee nothing will be left to chance.

Find out problems prior to listing or selling your property. Central Florida Building Inspectors can help make your home or commercial property more desirable to potential buyers! Understanding the condition of your property is important. A professional home inspection report will identify various issues the help reduce surprises in a real estate transaction.

Mold inspections, termite inspections, radon testing, water testing & more…Central Florida Building Inspectors is qualified & certified for many different inspection services. We provide not only a general home inspection service but many ancillary inspection services such as mold inspections, termite/WDO inspections, radon testing, mold testing, water quality testing and more!
Check out our detailed sample inspection reports!
Let our experience of residential and commercial property inspections in the Central Florida area work to your advantage!
Attention Central Florida Real Estate Agents
All CFBI inspectors are members of the Orlando Regional Realtor Association and have lock box capabilities.